Directors Profile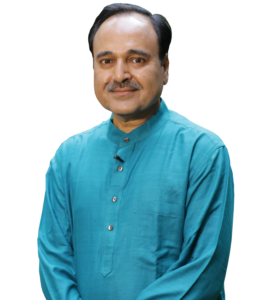 Shri K.C. Jain
Co-Founder & Director – proCS Technology
(Retd: Principal Chief Commissioner of Income Tax, INDIA)
Shri K. C. Jain (IRS Batch 1980) is retired as Principal Chief Commissioner of Income Tax, India. In a career spanning over 37 years, he has served in various position(s) at Gujarat, Maharashtra, Bihar, Jharkhand, Delhi, Rajasthan and NWR, both in and outside the Department.
A prominent figure in the annals of Compliance, Tax and Governance, Shri K. C. Jain has been with Ministry of Labour both as Under Secretary looking after International Labour Organization and as Provident Fund Commissioner, Delhi. Shri K.C Jain has also visited Canada to analyze their Tax administration programs and thereafter Syracuse and Wharton University, USA to attend Governance leadership programs.
Shri K.C. Jain superannuated in 2017 as Principal Chief Commissioner of Income Tax, North West Region (comprising of Punjab, Haryana, Himachal Pradesh, Jammu & Kashmir and Chandigarh).
Shri K C Jain is Promoter and Director at proCS Technology (P) Ltd and also a practicing advocate.
---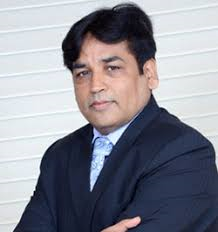 Shri Ajay Sancheti
Director – proCS Technology
A well known face in the Indian Automobile & Industrial sector, Mr. Ajay Sancheti is a practicing Company Secretary & Director at proCS Technology.
Mr. Ajay Sancheti has been associated with Minda Corporation Limited as VP Legal and Company Secretary with over 25+ years of experience. He has an integrated and well-knit set up of a practicing firm of Company Secretaries.
Mr. Ajay Sancheti has led several significant assignments, providing both hands-on legal advice as well as overall strategic inputs. He has extensive experience in a wide range of practice areas including Corporate Commercial Transactions, Foreign Direct Investment, Joint Ventures, Mergers & Acquisitions, Secretarial Audit, Corporate Law Advisory, Applications and Approvals under various corporate laws, Compounding Applications under the various corporate legislations, Corporate Governance Advisory and other allied laws applicable to business entities.
Notable Accomplishments
Spearheaded various mergers including Merger of 5 Operational Companies & entire business integration into Listed Entity
Headed various kind of funding including Private Equity $20 Million, QIP of INR 310 Cr.
Led Golden Peacock Special Commendation for Corporate Governance in 2018 for Minda.
Pioneered in setting Joint Venture/Technical Tie-up with US, Japanese, French, Italian Partners & acquisition of companies in Germany, Czech & Poland
Strengthened the Compliance framework of the Company to ensure "Zero non-compliance"
---
Mr. Pulkit Goyal Jain
Co-Founder – proCS Technologyy
An epitome of young generation entrepreneurs, Mr. Pulkit Goyal is Co-Founder of proCS Technology (P) Ltd., a software company dedicated to provide effective automation solutions for management of Corporate Governance & Compliances in India
An Engineer by profession, Mr. Pulkit Goyal has established his reputation by building strong product portfolio and client relationships with consumers as well as brands – some of the most valuable brands he has collaborated with include the likes of Coal India Limited, Oil and Natural Gas Corporation (ONGC), BIRLASOFT, Sterlite technologies, MP BIRLA Group, Petronet LNG (PLNG) and many more.
Mr. Pulkit began his career working with BIG 4 corporations in regulatory compliance frameworks. He would eventually start his own venture to build custom applications focused primarily to address the ever challenging requirements of compliance and governance in modern organizations.